Released: Jan 20, 2012 Price: Free (Ad Free. $0.99) Category: Game - Action, Board


Tick at 5-second intervals!
Tap the button exactly every 5 seconds and complete your precision challenge.
The margin of error you made will be counted as "error" and the game will be over when the sum of errors exceeds a certain value.
How far can you go? Give it a go!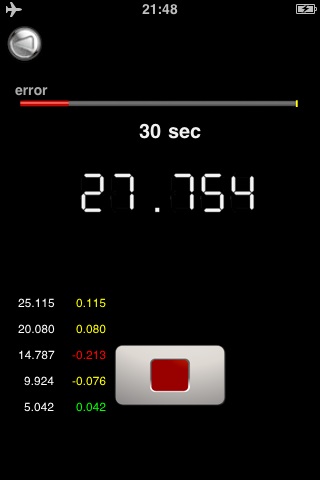 After 30 seconds, the timer won't be displayed.
The real game begins here.
When you tap on the target second, your "error" will be cleared as a bonus!
"Game Center" supported. Compete against users around the world!
- Please purchase the ad-free option to hide the advertisements.